Product
Flexy Plus
Brand
Flexy
Category
Bandages
Type
Type 3A Light Compression Bandage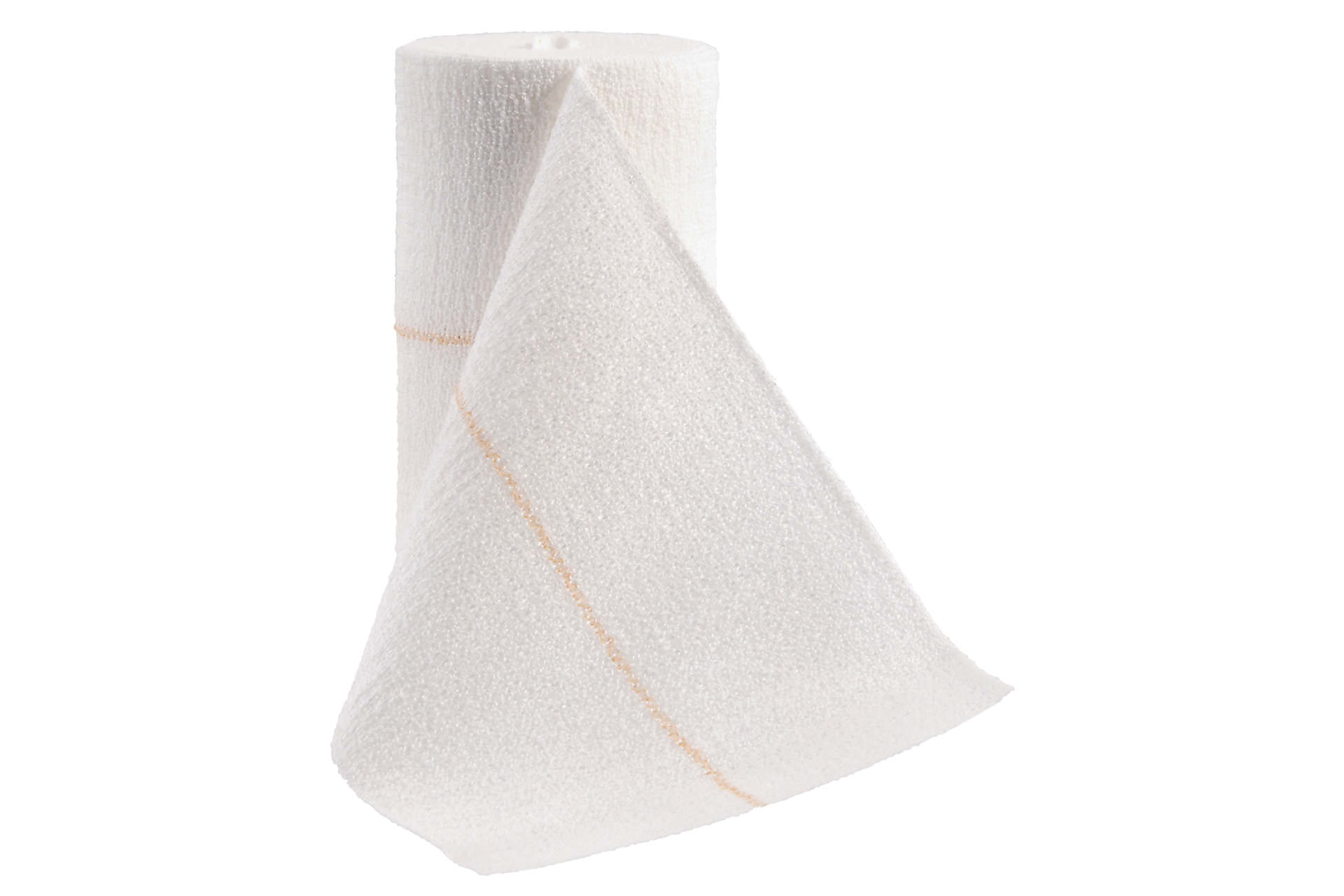 Flexy Plus Type 3A bandages achieve and maintain reliable levels of sub-bandage pressure and can be used in compression therapy for venous diseases and oedema caused by other factors (with an ABPI of 0.8-1.3) The bandage can also be used as a support and relief dressing for injuries of the musculoskeletal system.
Flexy Plus is a component of multi layer bandaging system as well.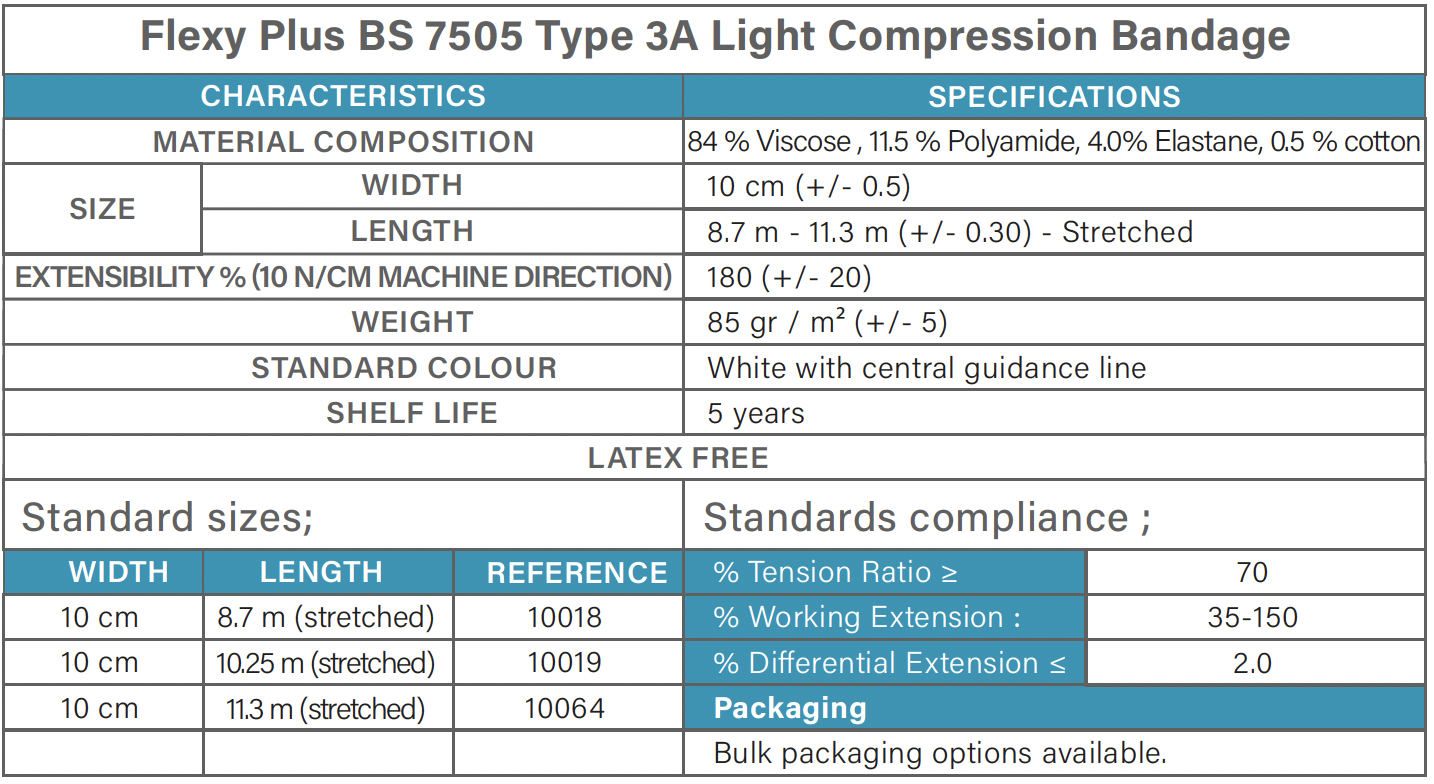 FEATURES
Central application aid line
Low wrinkling
Skin-friendly
Air-permeable
Latex Free
WASHING INSTRUCTIONS*
Please wash with similar colours.

REGULATORY
BS 7505 : 1995 TYPE 3A
MEDICAL DEVICE CLASS I
*Single us only when applied as a component of multi-layer compression system.