Product
Flexive
Brand
Flexy
Category
Bandages
Type
BS 7505:1995 TYPE 3A/3B Cohesive Compression Bandage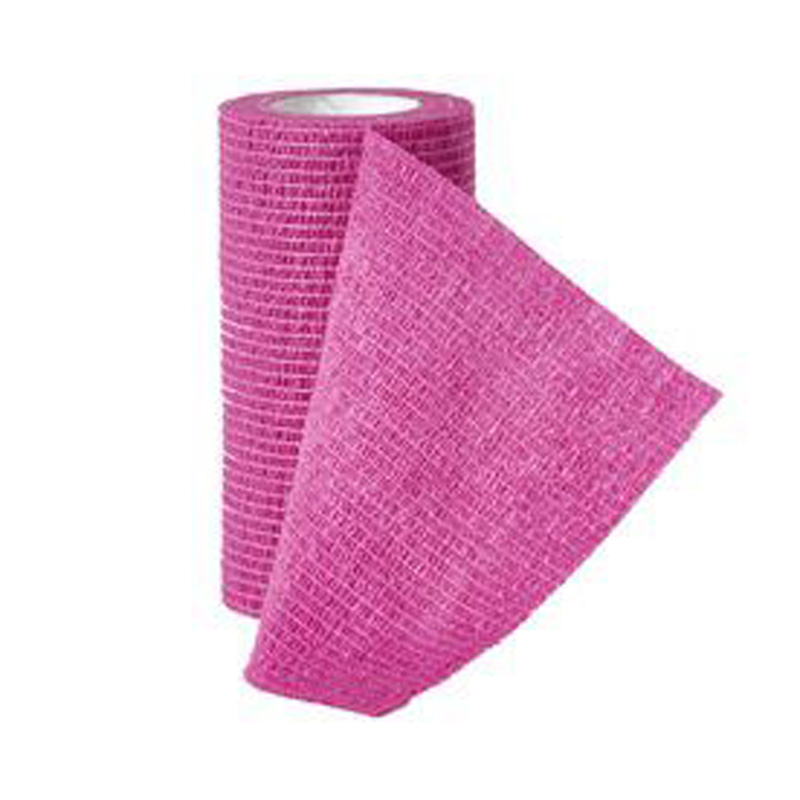 Flexive compression self-adhering cohesive bandage is used for the treatment of musculoskeletal injuries, post-fracture treatment, blunt injuries and for preventive applications. Latex Free, Self – Adherent nature of the bandage enables to secure dressings or other bandages firmly in place without slipping.
Flexive is the top layer of multi-layer bandaging system as well.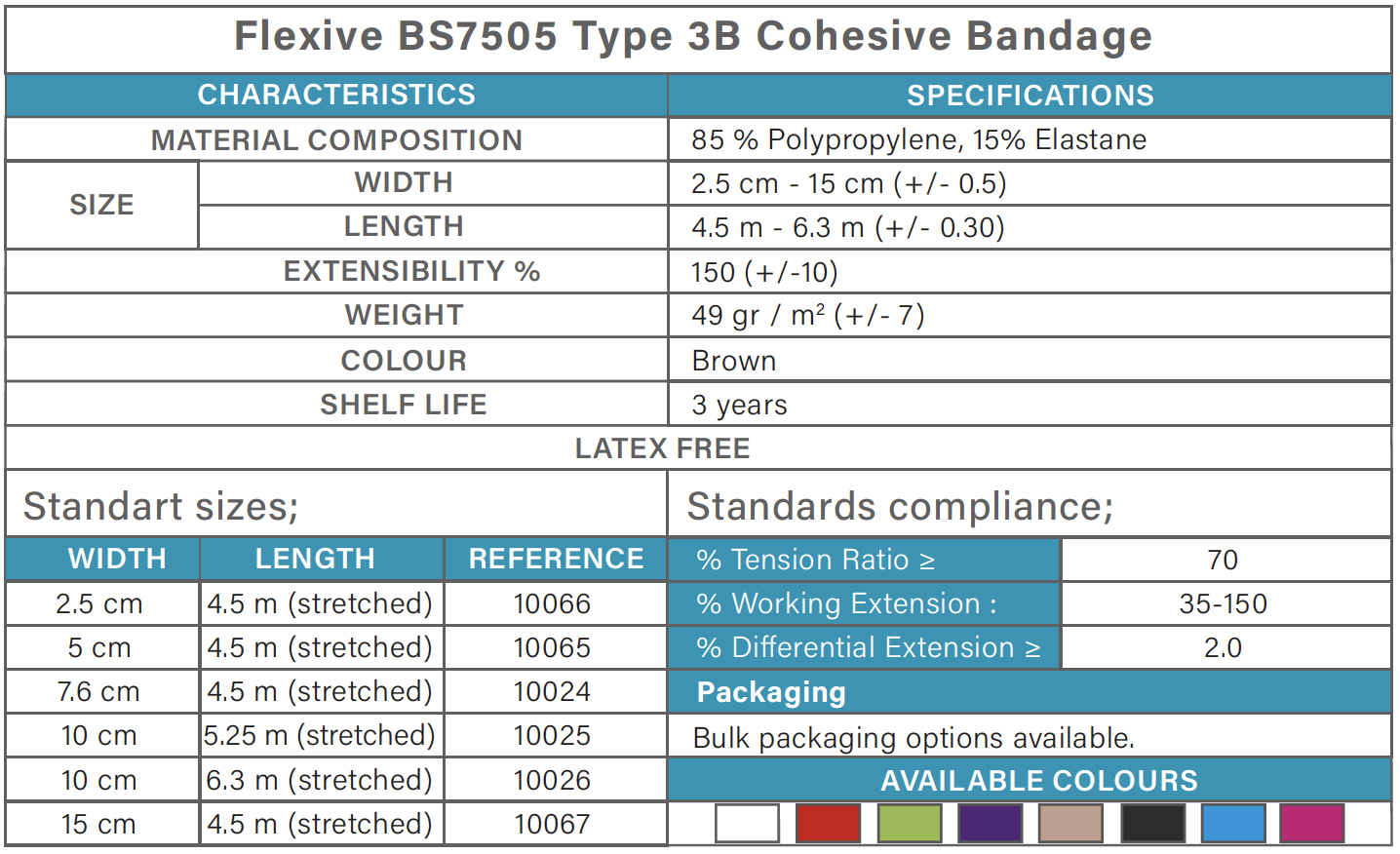 FEATURES
Easy to apply
Airpermeable
Conforms well to contours
Tearable by hand
Latex Free
WASHING INSTRUCTIONS
Please wash with similar colours.

REGULATORY
BS 7505 : 1995 TYPE 3A
MEDICAL DEVICE CLASS I