Product
Fresh
Brand
Face Guard
Category
Other Disposables
Type
Daily Face Cover
Retail Price
£18.00 (Incl. Vat) + Shipping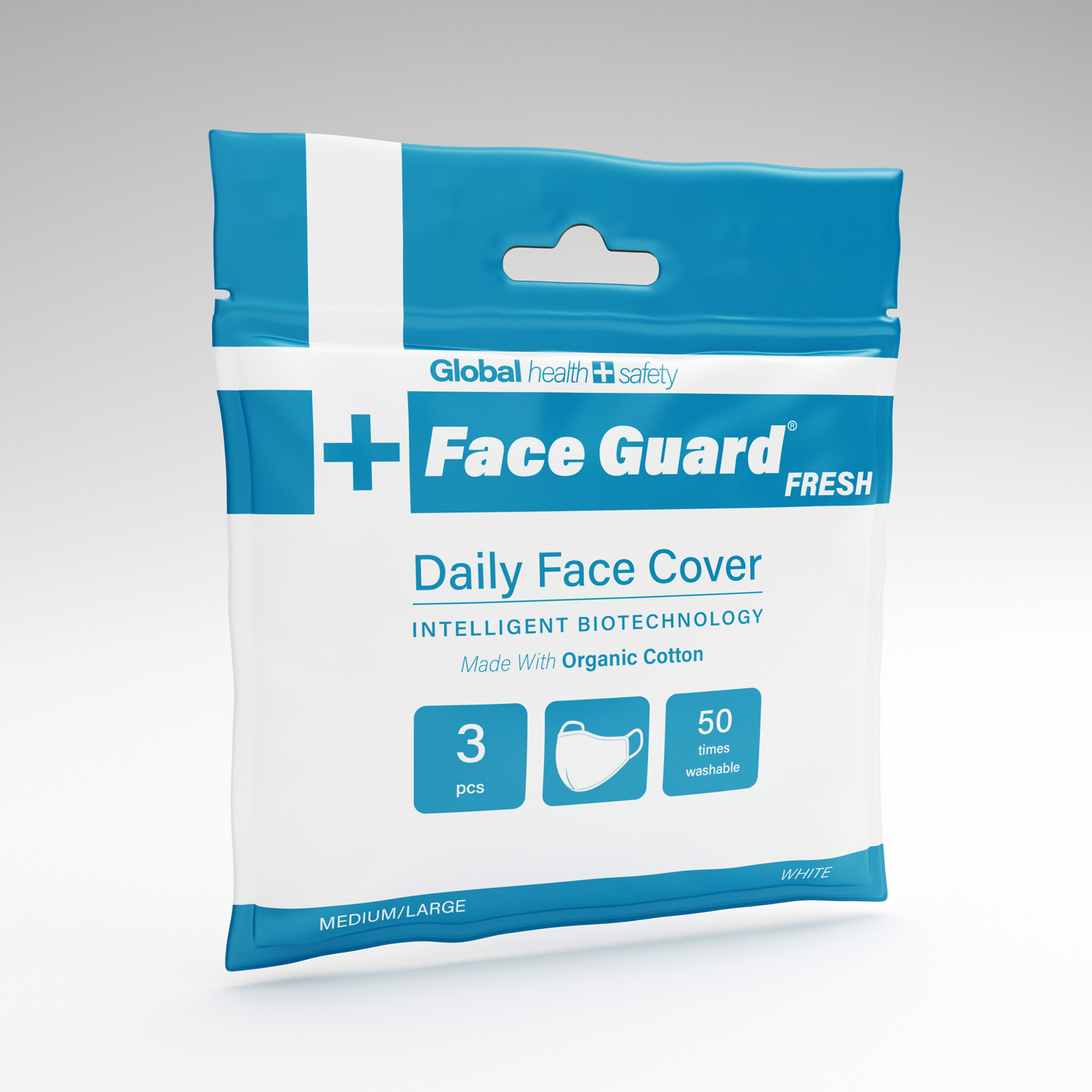 | SKU | Size | Colour | Pack |
| --- | --- | --- | --- |
| FGFRS251000 | Small / Medium | Black-Navy-White | 3 pcs/pack |
| FGFRS251001 | Small / Medium | Black | 3 pcs/pack |
| FGFRS251002 | Small / Medium | Navy | 3 pcs/pack |
| FGFRS251003 | Small / Medium | White | 3 pcs/pack |
| FGFRS261000 | Medium / Large | Black-Navy-White | 3 pcs/pack |
| FGFRS261001 | Medium / Large | Black | 3 pcs/pack |
| FGFRS261002 | Medium / Large | Navy | 3 pcs/pack |
| FGFRS261003 | Medium / Large | White | 3 pcs/pack |
In response to these unprecedented times and the WHO, CDC, and ECDC advising to wear face covers in public, Global Health and Safety Ltd mobilized its expertise in the surgical, medical mask manufacturing field to create comfortable yet highly protective daily face masks for public use.
Face Guard Fresh and Face Guard Max daily face covers, feature Biocidal Product Regulation (BPR) compliant, Health Guard Anti-Bacterial and Anti-Microbial technology for reducing disease caused by infestations. The technology provides strong micro bond with the mask surface to ensure long lasting performance.
Face Guard Max and Fresh both are, re-reusable, machine washable, made using organic cottons and elastane polymers for exceptional comfort, secure fit and maximum breathability.